Rewriting history…destruction of books…we've heard it all before…virus and riots interlinked…China – the blueprint…shutting down the church, warring against believers…compliance does not end with wearing a mask, writes Jason Carter.
Jason Carter's Channel:
https://www.youtube.com/channel/UCTUMZgSfTpvuwocuuof0kkA
Please also see…
AI-powered system able to support face mask compliance.
PoS Insights, a company specialising in creating intelligent AI-powered solutions for business, has developed a system that is able to capture, analyse, and report on face mask compliance across stores.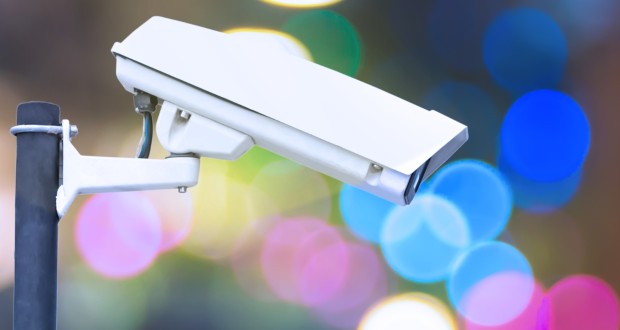 The system, which only requires the use of a retailer's existing CCTV network, can highlight the number of people within a store, as well as how many are wearing suitable face coverings.
The solution reports this information in real-time, as well as providing automatic alerts to where breaches of the rules are spotted.
John Price, chief executive of PoS Insights, said: "With our technology already successfully helping retailers and transport providers across the globe, developing the solution to support face mask compliance was an obvious evolution.
"With the retail sector showing signs of recovery, it's more important than ever that to remain vigilant and ensure both store staff and customers remain safe."
The London-based firm claims its software does not violate EU data privacy laws. Price added: "Our technology doesn't identify people and no CCTV feed or imagery is stored or transmitted, ensuring that personal information is protected."
The company claims the system is able to be implemented quickly, easily, and without the need for any changes to store infrastructure.
SOURCE BELOW.
DISCLAIMER.
Laura Maxwell does not necessarily agree with all the information and conclusions presented by guest articles or friends on her blog, TV or radio interviews she speaks on, or  on her own podcasts.
Many thanks for taking time to read and share the above post. For similar posts or details on Laura Maxwell, please see below.
Former New Age Spiritualist, Laura graduated from Strathclyde University, Scotland, earning a BA Honors degree in Psychology.
For Laura's TV and Radio Shows, publications, speaking engagements, etc, please see her blog at https://ourspiritualquest.com/about/
FOR SPIRITUAL ADVICE OR HELP: https://ourspiritualquest.com/adviceprayer/contact/
Laura is not paid for writing in books, magazines or appearing on TV, radio or at events. All of her work is of a voluntary nature.
Click on this LINK to see some of her TV interviews.
ALSO ON:
Facebook 1.  https://www.facebook.com/LoraMax
Facebook 2. https://www.facebook.com/aSpiritualQuest
Twitter https://twitter.com/ASpiritualQuest
YouTube https://www.youtube.com/user/LauraMaxwellExSpirit
Bitchute https://www.bitchute.com/channel/j00aQKpHhHXC/
MeWe https://mewe.com/i/lauramaxwell
Vimeo https://vimeo.com/user24570029
Brighteon https://www.brighteon.com/channel/lauramax
Pinterest https://www.pinterest.com/lauramaxwell1/